News
News
How To Build LEGO Christmas Presents
In this video tutorial, our master builder, Sean Mayo, will show you how to build Christmas presents out of LEGO. Using common parts and a variety ...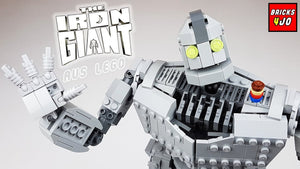 Bricks4Jo Showcases Our Custom LEGO Iron Giant
German Youtuber Bricks4Jo built and showcased our custom designed LEGO Iron Giant model on his channel. The full video can be watched below (spoken...